Castelvetrano Olives and Martini Cocktail: the Original Recipe
Castelvetrano Olives and Martini Cocktail: the Original Recipe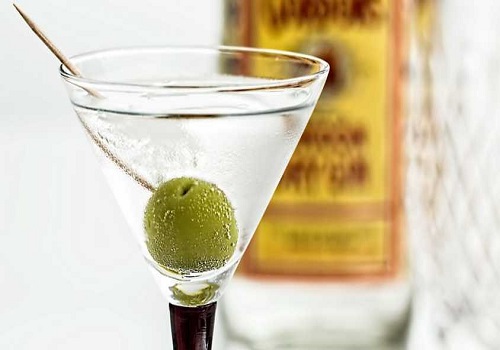 Martini cocktail how was it created? What's the original recipe? And above all, should the olive be served in the glass or aside? Here are our answers.
Everybody knows Martini cocktail. It's a historic alcoholic drink born in Italy. Despite the fame and simplicity of the ingredients, there are some questions about the right preparation of the drink. So, let's see how it was created, the original Martini recipe and try to shed light on the following enigma: should the olive be served in the glass or aside?
Martini: the Recipe
The recipe says 3/4 of gin and 1/4 of dry vermouth, but it is common to find those who appreciate just a hint of vermouth, and those who absolutely despise the olive. The theme of putting the olive in the drink or not is much discussed. There are those who absolutely prohibit it as a habit and those who believe it is indispensable.
Martini: the Story
The Martini hails from with the Martinez cocktail; one of the first cocktails to combine vermouth and gin, first created in the years of American gold rush. Over the years the recipe has changed and the drink has become drier and more decisive. Today Martini is a great aperitif drink, a classic and yet never out of time. Here's how to prepare it.
How to Prepare the Martini Cocktail
Instructions
Place some ice in a cup to cool it.
Put ice in a mixing glass, add the vermouth and gin, then mix.
Throw the ice out of the cup and pour the cocktail in the glass, filtering it.
Take the lemon zest and squeeze it over the cocktail surface, so that the essential lemon oils add scent to the cocktail.
As for the olives, serve them separately in a cup instead of putting them into the cocktail. Serving it separately is a symptom of a clean drink that the purists will appreciate it.
What Type of Olives Go in a Martini?
We recommend to serve excellent green olives like Castelvetrano olives, the perfect Martini gurmet olives.
Small image: Castelvetrano Olives, by nosha, CC BY-SA 2.0