Columbus Day Deviled Egg Sailboats
Columbus Day Deviled Egg Sailboats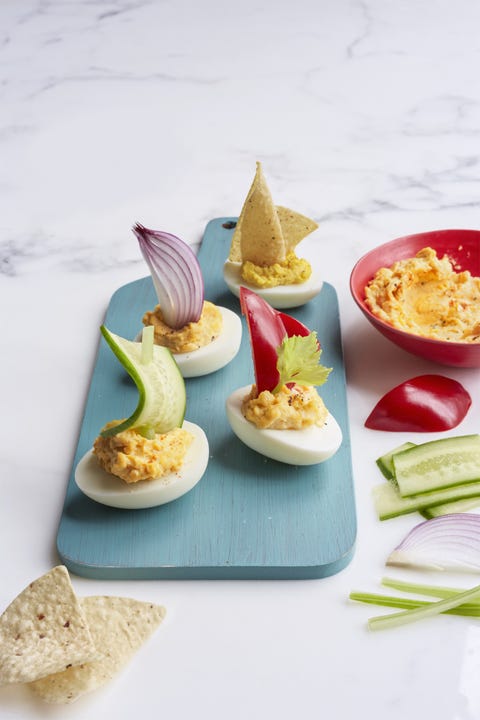 Photo credit: Con Poulos; Food stylist: Vivian Lui; Prop stylist: Philipa Brathwaite
Hoist the sails with tortilla chips, celery leaves, or sliced pepper or onion. To keep the cucumber from flopping over, poke a celery stick through it.
1/8 tsp.
Freshly ground black pepper
Halve eggs and transfer the yolks to a large bowl. Add mayonnaise, Dijon, lemon juice, salt, and pepper and mix to combine.
Using a sandwich bag with the corner snipped off, pipe the mixture into the whites.