Creamy Cauliflower with Onions
Creamy Cauliflower with Onions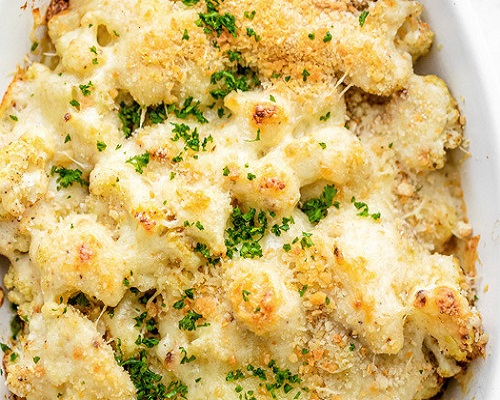 INGREDIENTS
1 head of cauliflower

1 bunch of long green onion chopped

2 cloves of garlic chopped

1/4 cup of seasoned bread crumbs

3 Tbls of butter

1/2 cup of heavy whipping cream

1/4 tsp of salt

1/4 tsp of fresh ground black pepper

PREPARATION

Clean and cut the vegetable into small pieces.

Steam the vegetable until tender and set aside.

In a large frying pan sauté the onions and garlic in butter until soft being careful not to burn.

Add and toast the breadcrumbs until lightly brown.

Stir in the vegetable and toss to coat with the breadcrumb mixture.

Stir in heavy whipping cream.

Season with salt and pepper.