"Caruso" * Luciano Pavarotti
"Caruso" * Luciano Pavarotti
Luciano Pavarotti,( 12 October 1935 – 6 September 2007) was an Italian operatic tenor who also crossed over into popular music, eventually becoming one of the most commercially successful tenors of all time.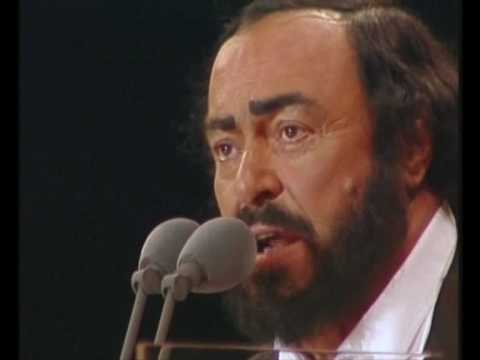 He made numerous recordings of complete operas and individual arias, gaining worldwide fame for the brilliance and beauty of his tone—especially into the upper register—and eventually established himself as one of the finest tenors of the 20th century.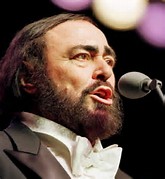 The song "Caruso" simply tells about the pain and longings of a man "Enrico Caruso" who is about to die while he is looking into the eyes of a girl who was very dear to him. The lyrics contain various subtle references to people and places in Caruso's life.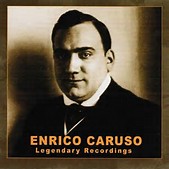 Luciano Pavarotti 
"Caruso"
*
"Caruso" is a song written by Italian singer-songwriter Lucio Dalla in 1986. It is dedicated to Enrico Caruso, an Italian tenor. Following Lucio Dalla's death, the song entered the Italian Singles Chart, peaking at number two for two consecutive weeks. The single was also certified platinum by the Federation of the Italian Music Industry.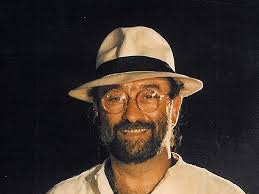 Lucio Dalla told the origin and the meaning of the song in an interview to one of the main Italian newspapers, Il Corriere della Sera. He stopped by the coastal town of Sorrento and stayed in the Excelsior Vittoria Hotel, coincidentally in the very same room where many years earlier the tenor Enrico Caruso spent some time shortly before dying. Dalla was inspired to write the song after the owners told him about the last days of Caruso and in particular the latter's passion for one of his young female students.
Caruso was an acclaimed Italian operatic singer who was one of the greatest and most sought-after singers during the late 19th and early 20th centuries. Unfortunately he lived a very difficult and rather unhappy life, having had many challenges and problems with Italian opera houses, but gained more fame and success in the United States.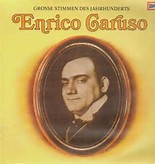 Caruso was born to a poor family in Naples. He was often involved with women, and had several love affairs with prominent married women in the performing arts, which often ended badly. His longest and most passionate love affair was with the married Ada Giachetti, with whom he had two sons. It ended when she left him for their chauffeur. A few years before he died, he met and wed a woman 20 years his junior, Dorothy Park Benjamin, whom Lucio Dalla describes in this song "Caruso". With her he had a daughter named Gloria.
Sorrento is referred to as "Surriento", which is the name in the Neapolitan dialect. It refers to Caruso's frequent visits to the seaside town and its Excelsior Vittoria Hotel.
From You Tube