Taxi – Latka becomes the "Playboy" Vic Ferrari
~ Taxi ~
Latka becomes Vic Ferrari
(The Playboy)

Very Funny
Taxi is an American sitcom that originally aired on ABC from September 12, 1978 to May 6, 1982 and on NBC from September 30, 1982 to June 15, 1983.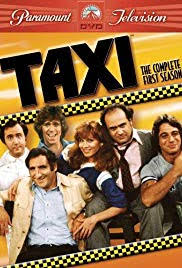 The series won 18 Emmy Awards, including three for Outstanding Comedy Series. It focuses on the everyday lives of a handful of New York City taxi drivers and their abusive dispatcher. 
Louie De Palma (Danny DeVito) – Louie is the main antagonist of the sitcom. The vain head dispatcher of the Sunshine Cab Company, Louie spends his time holding court inside the caged-in dispatch office at the garage, arguing with and bullying the drivers. He not only lacks morals, he is openly proud of his misdemeanors and outright crimes.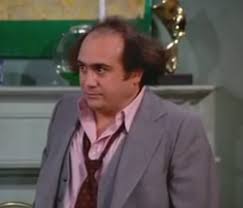 Louie will do anything to benefit himself, from taking advantage of a drunken friend of his on, off girlfriend Zena Sherman (played by DeVito's real-life wife Rhea Perlman), to gambling with a young boy, to stealing from the company, to even spying on Elaine while she is changing (almost costing him his job).
He lives with his mother (DeVito's real mother, Julia, in two episodes).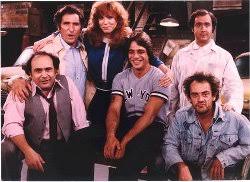 On some occasions he helps his workers, as in the episode in which a cruel hairstylist (played by Ted Danson) gives Elaine a garish makeover just before a very important event, it is Louie who bolsters her confidence to confront him.
In 1999, TV Guide ranked De Palma first on its list of the 50 greatest TV characters of all time.