Eggplants' minipizzas.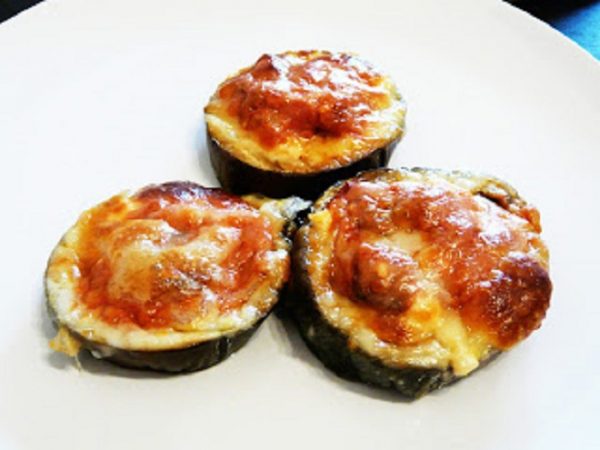 Serving 2:
1 big eggplant
tomato sauce
mozzarella cheese
basil or oregano
salt and pepper to taste
anything you like to top your pizzas with
Cut your eggplants into about 1/4 inches thick round slices
sprinkle with a little salt, let them rest until some water appears on the slices
dry them with kitchen paper and put on a slightly greased baking tin
then cover with a spoon of tomato sauce, some mozzarella, salt and pepper and the herbs you like.
Bake for about 15 minutes at 390 F°, when they're almost ready add other toppings if you like.