Extraordinary Italian Ceramics – Creating an Exquisite Ceramic Rose
Extraordinary Italian Ceramics
Creating an Exquisite Ceramic Rose
Bassano Ceramics
*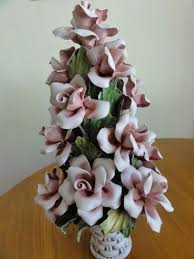 Making this high quality Ceramic is something that italians have refined to the greatest degree over the Centuries. The amount of varied Ceramics and Pottery that the Italians have perfected is unequaled around the world.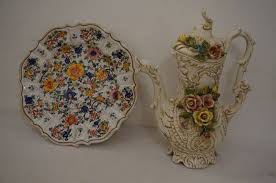 Nove Ware for example is a type of maiolica, or tin-glazed earthenware. It was made in Nove, Italy, in the 18th century, mainly in a factory founded by Giovanni Battista Antonibon in 1728. Near the end of the 18th century the factory became associated with another factory, in nearby Bassano, where majolica was produced in the 16th century.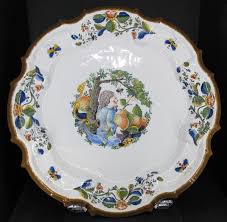 Nove ware was fashioned in the Rococo style common in the 18th century, with an emphasis on light, decorative works that conformed to a sense of stylistic elegance, as opposed to the ebullient style of the baroque.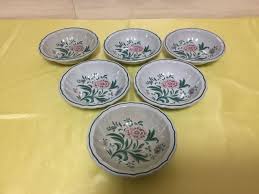 *
Maiolica, also called Majolica is Italian tin-glazed pottery dating from the Renaissance period. It is decorated in colours on a white background, sometimes depicting historical and mythical scenes, these works known as istoriato wares ("painted with stories"). By the late 15th century, several places, mainly small cities in northern and central Italy, were producing sophisticated pieces for a luxury market in Italy and beyond
*
Medici porcelain was the first successful attempt in Europe to make imitations of Chinese porcelain, though it was soft-paste porcelain rather than the hard-paste made in Asia. The experimental manufactory housed in the Casino of San Marco in Florence existed between 1575 and 1587 under the patronage of Francesco I de' Medici, Grand Duke of Tuscany. Surviving examples are extremely rare, and the great majority of the 60-70 examples are in museums.
A painted mark of Brunelleschi's dome and a capital letter F appear on the underside of some pieces; others bear the Medici palle, the balls that are the Medici heraldic charge. Never a commercial venture, Medici porcelains were sometimes given as diplomatic gifts; for example, surviving pieces bear the arms of Philip II of Spain.
Italian Ceramics are the most heralded world wide. 

Join Joanne and Frank on Facebook at
and
Visit us on the web at dev.everybodylovesitalian.com