Frank Sinatra & Dean Martin – RARE backstage footage – Sweden 1960
Frank Sinatra and Dean Martin
RARE backstage footage 
Sweden 1960
*
Some More Frank Sinatra History
Frank Sinatra's father, Antonino – a small, blue-eyed, ruddy-complexioned man – was from Lercara Friddi, near Palermo, Sicily. His parents had originally been vineyard cultivators. He arrived at Ellis Island with his mother and sisters in 1903, when they joined his father, Francesco Sinatra, who had immigrated to the US in 1900. Francesco, Frank's Dad worked for 17 years at the American Pencil company, which "wrecked his lungs" according to granddaughter Nancy.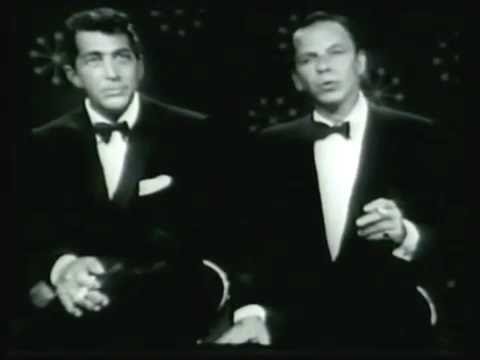 Antonino was a bantam weight boxer who fought under the name Marty O'Brien. Though a boxer, who would talk "loud and rough", he had a gentle, reserved demeanor. He retired from boxing in 1926, after having broken both wrists, and later found work on the docks as a boilermaker, but was soon laid off due to problems with asthma. He served with the Hoboken Fire Department for 24 years, working his way up to Captain. Marty never learned to read.
*
A little Dean Martin History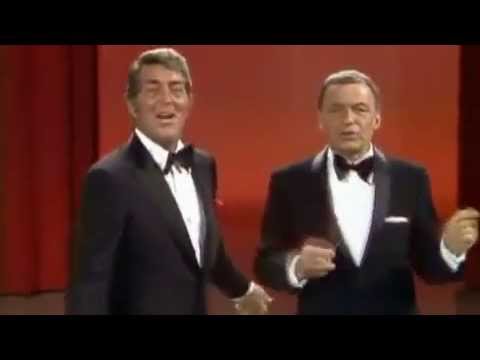 Dean Martin was married three times. His first wife was Elizabeth Anne "Betty" McDonald, (July 14, 1922 – July 11, 1989) of Ridley Park, Pennsylvania. Martin and McDonald married in 1941 and had four children:
Craig Martin (born 1942).

Claudia Martin (March 16, 1944 – February 16, 2001).

Gail Martin (born 1945)
Dean Martin and McDonald divorced in 1949 and Dean gained custody of their children. Betty lived out her life in relative obscurity in San Francisco, California.
Dean Martin's second wife was Dorothy Jean "Jeanne" Biegger (March 27, 1927 – August 24, 2016), a former Orange Bowl queen from Coral Gables, Florida. Their marriage lasted 24 years (1949–1973) and produced three children:
Dean Martin's third marriage, to Catherine Hawn, lasted three years before Dean initiated divorce proceedings. They had no biological children of their own but Martin adopted Hawn's daughter, Sasha.
Dean Martin's son-in-law was the Beach Boys' Carl Wilson, who married Martin's daughter Gina. Figure skater Dorothy Hamill and actress Olivia Hussey were his daughters-in-law during their marriages to Martin's son, Dean Paul Martin.
*
*
Then Join Dominic and Frank on Facebook at Everybody Loves Italian where we forever celebrate Life, Love and the Italian Experience. 
*
Visit us on the web at www.dev.everybodylovesitalian.com