Ribollita Recipe: a Classic Tuscan Bean Soup
Ribollita Recipe: a Classic Tuscan Bean Soup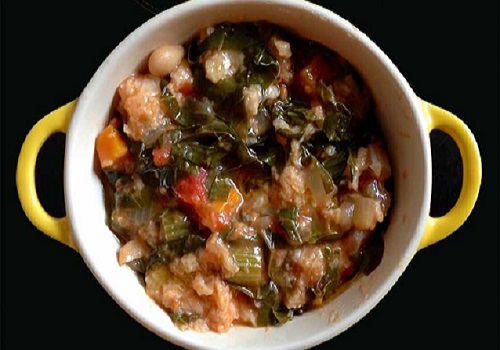 Ribollita is the most popular Tuscan bean soup. Discover this traditional recipe and prepare it with organic white beans.
In our journey through the Italian regional recipes, Ribollita, the most popular Tuscan bean soup, deserves a special mention.
Traditional recipes generally were made by putting together leftovers of previous meals, hence originates from a careful management of the resources that is rooted in the peasant traditions: do not throw away anything, everything can be reused.
In fact Ribollita soup recipe originates from the idea to reuse remained beans and stale bread. The classic recipe uses homemade Tuscan bread, which is classically prepared without salt. If you only have fresh bread you can toast it, to make it crispy.
To prepare this hearty tuscan soup you have to soak dry beans overnight. You can also use canned beans, but you have to throw the water away and wash them very throughly to reduce the sodium content. If you choose this type of beans start cooking following the second part of the recipe. Anyway, eating dry legumes will save your money and, overall, your health!
Instructions
As we said, dry cannellini beans must be left in cold water overnight.
To Cook Beans
drain the beans;
in a large saucepan heat the Extra Virgin Olive Oil with garlic and rosemary, without making the garlic darken;
pour the beans in the pan, add water and cook for an hour over low heat with the lid on;
add salt and pepper;
now set aside half of the beans, and puree the other half with the cooking water using an immersion blender.
To Prepare Ribollita Soup
In a saucepan prepare now the "soffritto": brown chopped carrot, celery and onion in Extra Virgin Olive Oil for a few minutes;
add the potatoes, stir and let cook for few minutes, then add the tomato puree;
wash and slice the savoy cabbage, the chard and the black cabbage, and add them to the soup.
Now add the beans puree, stir and cover.
When the soup is boiling, remove the lid and cook for more 40 minutes.
Add salt and pepper and the remaining beans.
In a pan (preferably a earthenware one) alternate layers of slices of stale bread and the soup.
The final layer must be a soup one.
What happens if you can't eati it all? This Ribollita soup is even more delicious the next day: just bring it again to a boil again, and this explains the name ribollita, that is "boiled twice".