Seafood Salad with Octopus and Olives
Seafood Salad with Octopus and Olives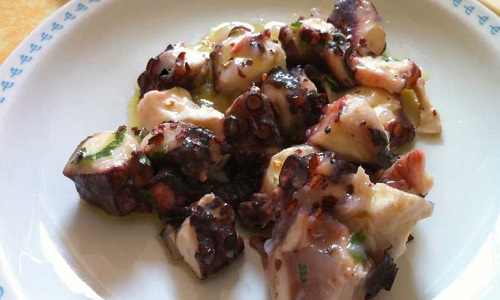 Try this Italian fish salad for Christmas Eve with octopus and olive taggiasche, a refined holiday dish and a great option for Christmas dinner!
Instructions
in a large saucepan boil salted water, add freshly ground pepper and dip the octopus three times, then let it cook in the water for 45 minutes;

drain the octopus and cut it into chunks;

cut celery into rings and put it into a bowl together with the octopus, 2 tablespoon of olives,  a little extra virgin olive oil, chopped parsley, pepper and lemon juice.
You can enjoy your Christmas Day salad warm or, if you prefer, let it cool in the refrigerator.