White Christmas – Andrea Bocelli
White Christmas – Andrea Bocelli
*
White Christmas – Written by Irving Berlin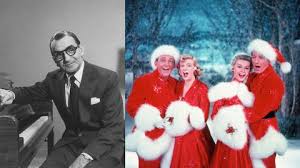 I'm dreaming of a white Christmas
Just like the ones I used to know
Where the tree tops glisten
And children listen
To hear sleigh bells in the snow
Said, I'm dreaming of a white Christmas
With every Christmas card I write
May your days, may your days, may your days
Be merry and bright
And may all your Christmases be white
I'm dreaming of a white Christmas
Just like the ones I used to know
Where the tree tops glisten
And children listen
To hear sleigh bells in the snow
I'm dreaming of a white Christmas
With every Christmas card I write
May your days, may your days, may your days
Be merry and bright
And may all your Christmases be white
I'm dreaming of a white Christmas
With every Christmas card I write
May your days be merry and bright
And may all your Christmases be white
*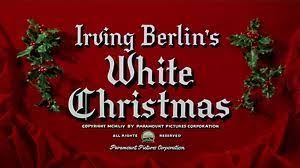 Accounts vary as to when and where Berlin wrote the song. One story is that he wrote it in 1940, in warm La Quinta, California, while staying at the La Quinta Hotel, a frequent Hollywood retreat also favored by writer-director-producer Frank Capra, although the Arizona Biltmore also claims the song was written there. He often stayed up all night writing—he told his secretary, "Grab your pen and take down this song. I just wrote the best song I've ever written—heck, I just wrote the best song that anybody's ever written!"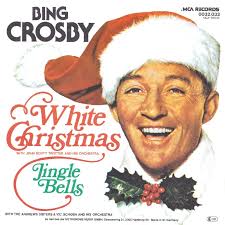 In 1999, National Public Radio included it in the "NPR 100", which sought to compile the one hundred most important American musical works of the 20th century. Crosby's version of the song also holds the distinction of being ranked No. 2 on the "Songs of the Century" list, behind only Judy Garland's "Over the Rainbow," as voted by members of the RIAA. In 2002, the original 1942 version was one of 50 historically significant recordings chosen that year by the Library of Congress to be added to the National Recording Registry. In 2004, it finished at No. 5 on AFI's 100 Years…100 Songs survey of top tunes in American cinema.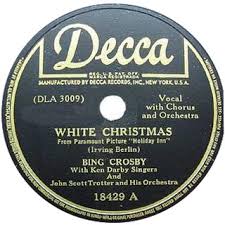 The recording was broadcast on Armed Forces Radio on April 30, 1975, as a secret, pre-arranged signal precipitating the U.S. evacuation from Saigon.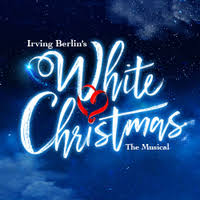 *
Andrea Bocelli is without a doubt one of the best tenor singers and White Christmas is the most popular song of all time.  When you put the two together you know that you will end up with a fantastic end result.  So sit back, close your eyes and just enjoy this wonderful song written by Irving Berlin and sung by 
Andrea Bocelli.
Enjoy watching and listening to this wonderful video below