Italian Yogurt Sundaes with Berries – GialloZafferano
Italian
Yogurt Sundaes with Berries
GialloZafferano / Yellow Saffron
*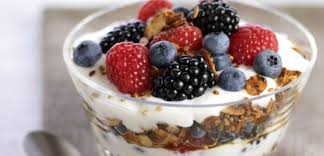 Yogurt is not a traditional Italian food but in today's world it seems to be very popular so we thought we would share this delicious desert. Hope you Enjoy.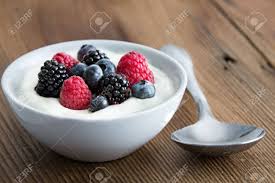 Yogurt is nutritionally rich in protein, calcium, riboflavin, vitamin B6, and vitamin B12. It has nutritional benefits beyond those of milk, namely due to its probiotics. Lactose-intolerant individuals may tolerate yogurt better than other dairy products due to the conversion of lactose to the sugars glucose and galactose, and the fermentation of lactose to lactic acid carried out by the bacteria present in the yogurt. Yogurt contains varying amounts of fat. For example, some cows'-milk yogurts contain no fat; others of low fat content have 2% fat, whole-milk yogurt may have 4% fat; some yogurts sold as "Greek-style" may have about 10% fat.
*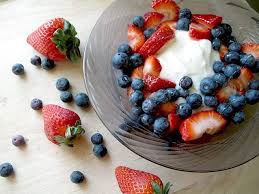 Yogurt can be incorporated into your diet in a variety of ways. By adding fruit, berries, granola, nuts, or chocolate candies to your yogurt, you can turn it into a delicious replacement for your usual dessert. You can also substitute yogurt for milk in many recipes for foods like pancakes, waffles, and even pumpkin pie.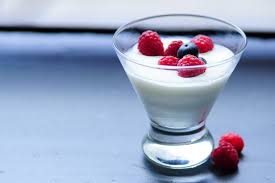 *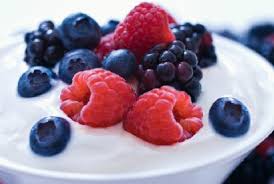 When buying yogurt, the more natural the product is, the more beneficial it will be to your health. Organic yogurt is best. Look for yogurt that is low in sugar and without added trans fat or high fructose corn syrup. If you are on a low-fat diet, many brands of yogurt come in low-fat or no-fat versions. Always check the levels of active live cultures in your yogurt. The more active live cultures there are present in your yogurt, the more benefits you will receive from them.

Keep in mind that yogurt should be made with pasteurized milk or cream, but any pasteurizing done after the culturing process can kill the active live cultures and keep you from reaping their benefits.
From Wikipedia
Join Joanne and Frank on Facebook at
and
Visit us on the web at dev.everybodylovesitalian.com