Zeppole
Frank's Thoughts on Growin' Up Italian
Two Zeppole recipes included below
*

The word does something to me.
I have such wonderful memories of Zeppole.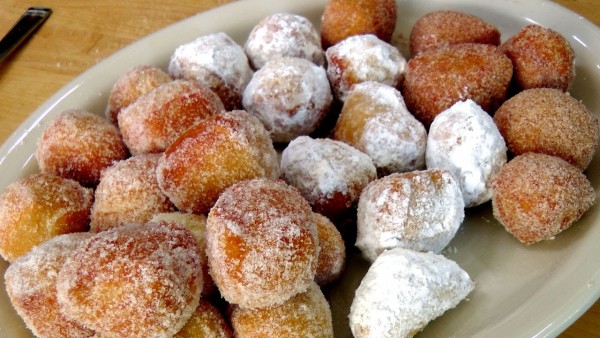 Both grandmothers would make them for special occasions. 
OMG, they are addictive. 
You only need a few ingredients to make a beautiful batch. Flour, baking powder, salt, ricotta cheese, granulated and confectioners sugar along with Oil to fry them in.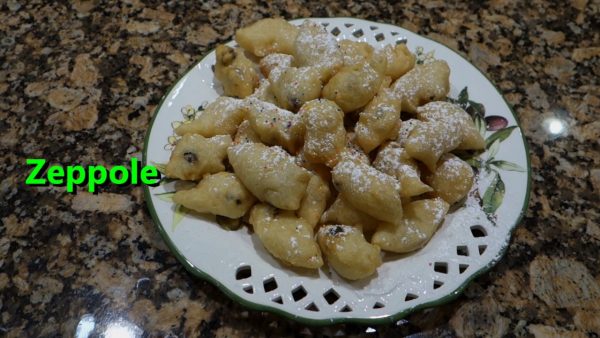 Click here for Italian Grandma' Gina's recipe
Click here for Laura Vitale's recipe
Zeppole are typical of Italian cuisine.
 They are also served on the island of Malta, and in Italian communities in Canada and the United States.  
A zeppola (plural is zeppole) is an Italian pastry consisting of a deep-fried dough ball typically about 4 inches  in diameter. This fritter is usually topped with powdered sugar, and may be filled with custard, jelly, cannoli-style pastry cream, or a butter-and-honey mixture. The consistency ranges from light and puffy, to bread- or pasta-like. 
Hope you enjoy the video below
o
Join Joanne and Frank on Facebook at
and visit us on the web at
www.dev.everybodylovesitalian.com