Daddy's Pignoli Cookies Recipe (Written & Video) Barb Giacometti
Daddy's Pignoli Cookies
Written and Video Recipe
*
One of our favorite Holiday recipes featuring "Daddy's Pignoli Cookies". 
Recipe from Sunday at the Giacometti's with
Barbara Giacometti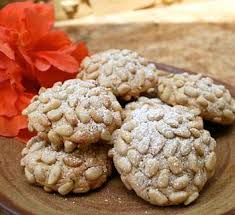 Ingredients:
8 ounces almond paste Made fresh or available out of can
1/2 cup all purpose flour
1/2 cup confectioners sugar
1/2 cup white sugar
approx. 8 ounces pinoli loose in a bowl
2 large egg whites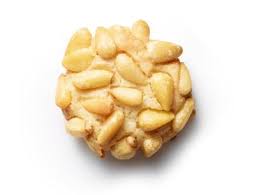 Method:
In a bowl or a food processor, pulse your almond paste a few seconds to break apart. Then add your sugars and pulse. Cover the top of your bowl while you do this for a few seconds. Slowly add your egg whites with your machine running on low. In a few seconds, notice your mixture softening and creamy. Set aside for few minutes in the refrigerator if it looks to creamy. You should be able to pick it up with your fingers. If you can't, add some more flour. It's very forgiving. Wet your hands some. Using a tablespoon, scoop up some of the mixture. Using your hands, roll lightly and flatten. Press the cookies in the pinoli. The pinoli will stick to the cookie. Don't worry about the mess. They will not burn if you keep an eye on them. Place on a parchment lined baking sheet / several inches apart. I made about 20, 1-1/2 inch cookies.
Bake in a 300F, preheated oven for 25-27 minutes. The bottoms should be golden, but your tops should be a lighter color. You will also notice a slight crackling of the cookie itself. Do not worry, let cool and Enjoy!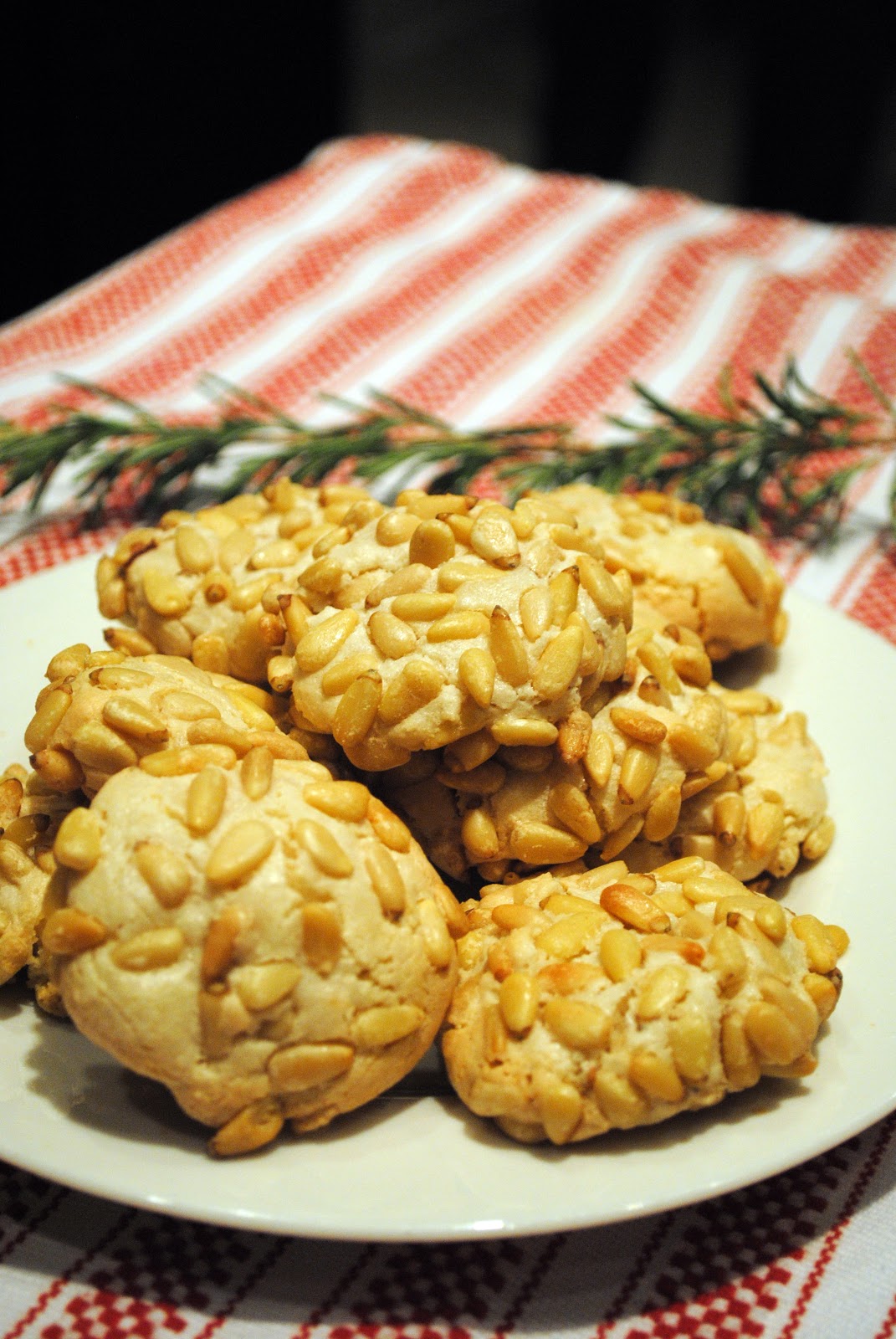 We also are featuring a video recipe – BELOW 
from
Rossella's Cooking with Nonna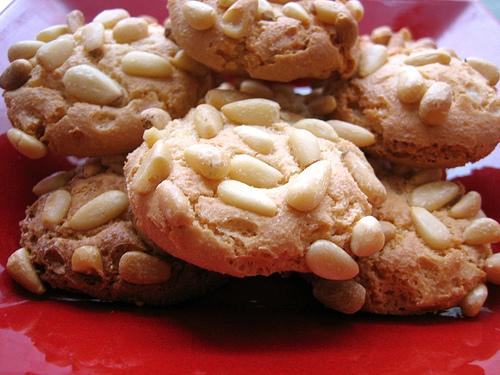 We Love Ya, Dominic & Frank.


#EverybodyLovesItalian
www.dev.everybodylovesitalian.com

Then Join Dominic and Frank on Facebook at Everybody Loves Italian where we forever celebrate Life, Love and the Italian Experience. 
*
Visit us on the web at www.dev.everybodylovesitalian.com