Garlic Shrimp – Delicious Recipe Chef John of Food Wishes
Garlic Shrimp
Chef John of Food Wishes
*
If you like shrimp this is a wonderful recipe from Chef John of Food Wishes especially for the holidays……
Garlic Shrimp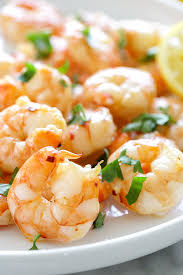 Shrimp are marketed and commercialized with several issues in mind. Most shrimp are sold frozen and marketed based on their categorization of presentation, grading, colour, and uniformity.  Shrimp have high levels of omega-3 fatty acids and low levels of mercury. Usually shrimp is sold whole, though sometimes only the meat of shrimp is marketed.
As with other seafood, shrimp is high in calcium, iodine and protein but low in food energy. A shrimp-based meal is also a significant source of cholesterol, from 122 mg to 251 mg per 100 g of shrimp, depending on the method of preparation. Shrimp consumption, however, is considered healthy for the circulatory system because the lack of significant levels of saturated fat in shrimp means that the high cholesterol content in shrimp actually improves the ratio of LDL to HDL cholesterol and lowers triglycerides.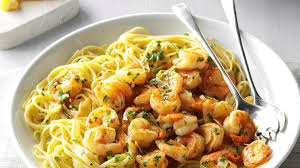 Ebiko – Shrimp roe, sometimes translated as "Shrimp Flakes", used as one of the ingredients in the preparation of sushi.
Clay vessels with shrimp decorations have been found in the ruins of Pompeii. In the 3rd century AD, the Greek author Athenaeus wrote in his literary work, Deipnosophistae; "… of all fish the daintiest is a young shrimp in fig leaves."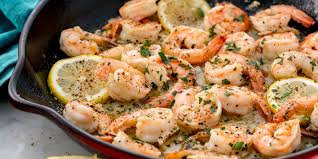 Shrimp are widespread and abundant. There are thousands of species adapted to a wide range of habitats. They can be found feeding near the seafloor on most coasts and estuaries, as well as in rivers and lakes. To escape predators, some species flip off the seafloor and dive into the sediment. They usually live from one to seven years. Shrimp are often solitary, though they can form large schools during the spawning season.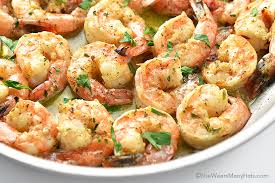 *
Join Joanne and Frank on Facebook at
and
Visit us on the web at dev.everybodylovesitalian.com